Commercial / Industrial Carpet Maintenance
Your commercial carpet is an investment in your company's image. With a consistent and effective maintenance program both the image and the service life of the carpet can be dramatically extended.
There are many reasons to maintain your carpet:
Contributes directly to health, comfort, and productivity.
Maintain the value of your facility and reduce the rate of depreciation.
Sends caring messages and image.
At Clean Bee, we offer several cleaning methods that can be used individually or in combination with each other depending on your specific needs.  Whether you need a maintenance program or a restorative cleaning, Clean Bee has the answer.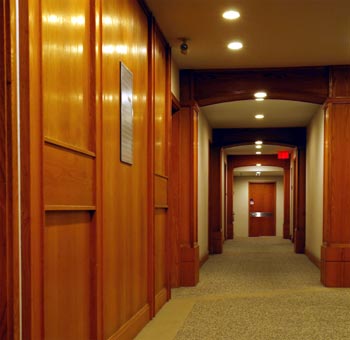 Maintenance Plans & Schedules
We will work with you to provide a comprehensive maintenance plan and schedule.
Soil Containment – Isolation of soil entering the building with the use of mats at all common entry points.
Vacuuming – Scheduled removal of dry soil.
Spot and Spill Removal – Provide the tools and information using proper spotting techniques.
Interim Cleaning – Scheduled appearance cleaning for traffic areas.
Restorative Cleaning – Scheduled deep cleaning to remove residues and imbedded soils.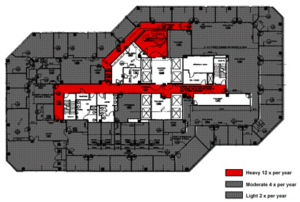 Clean Bee Flooring and Upholstery Care offers several methods of carpet cleaning so that we can meet the requirements of your maintenance program. Give us a call or fill out our quick quote form and we will contact you and arrange for a free carpet audit.